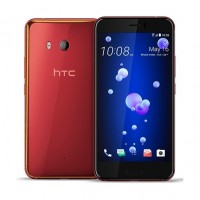 Neither. While Blackberry physical keyboard looks cool, chances are how many hours would you spend typing on it before battery runs out? There is nothing onscreen keyboard cannot do as good as physical good. Plus with physical keyboard, you're trading those screen estate with the keyboard. Would you rather have the keyboard, or the screen?
While HTC U11 might looks cool to some people with the design, personally for me the best HTC devices was back in 2014 with the M8. After that, HTC lost its soul and really have no idea what they're doing. U11's squeeze feature? How many time do you think you will use that in one day?
If you like the version of Android on Blackberry (which is pretty much close to stock), then you should go for Moto G5 or Oneplus 3t. Both are great phones, affordable so you can't go wrong. If you can spend the money, i would suggest Google Pixel straightaway.
You can manually download select images from the above gallery, or download them all in a convenient zip package at the source link below.